MuranoVitrum
Murano Art Glass in Venice


At MuranoVitrum you will find only original Murano glass objects and all our experience to help you make the best choice. Here we offer selected glass works, authentic and traceable, from the best Murano furnaces: gifts, vases, our famous glasses, mirrors, chandeliers, sculptures and young talents' glass artwork. Come and discover the magic of Murano glass in MuranoVitrum, we are waiting for you!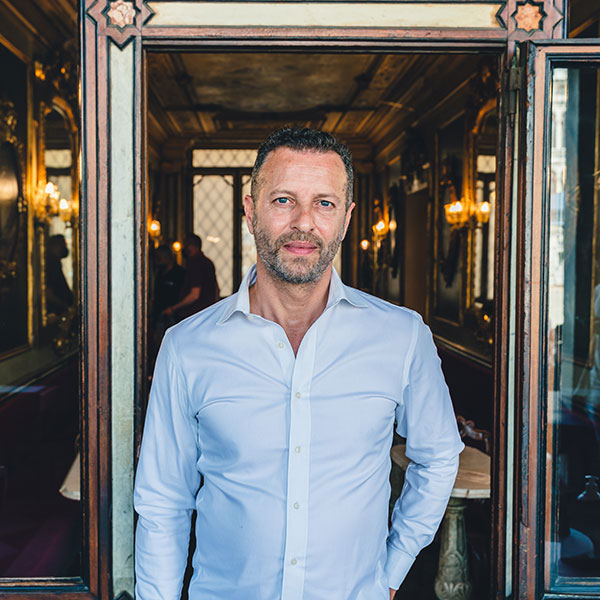 Franco Angi
Oversees and administers all MuranoVitrum activities. He creates synergies to obtain and produce the best Murano glass works. He is our General Manager.
Giovanni Angi
Talent scout for young glass artists, consultant to architects and interior designers for customised solutions. He is MuranoVitrum's sales and e-commerce manager.
Gianmarco Angi
Selects the most innovative Murano glass art objects for the Frezzeria store. He is Murano Vitrum's front office in the shop and on social networks.
History
Murano's art has been part of MuranoVitrum since the 1950s. In fact, our family has been involved in glass sculpture since our father Giancarlo Angi became passionate about the art of glassmaking and started an artistic business in Murano with a furnace. Our Father passed on his love for Murano glass to us and to our children. Thanks to him, today MuranoVitrum second and third generation of the Angi family, represented by Franco, Gianni and Gianmarco, dedicate their lives with the same passion to select the best art of Murano glass. In 1997 we opened a shop in Venice, in the historic centre, in Frezzeria, a 'calle' close to Piazza San Marco in the luxury shopping area.
MuranoNet Online Shop
On our online shop we offer selected, authentic and traceable artwork, Murano originals. Blown glass, sculptures, vases, objects to decorate your home, mirrors, glass jewellery, lamps and chandeliers: on our Murano Glass online shop you can find gift ideas or prestigious objects either for your home or for your office and you will discover wonderful works all made with the ancient Murano glass techniques.
Art, contract and customizations
We devote special attention to discover young glass artists that we offer at very interesting prices and we are always attentive to meet the needs of interior designers and architects looking for original Murano pieces as part of the furnishing for private homes, offices and hotels. On request, we can also produce high quality custom pieces.
Visit us in Venice
MuranoVitrum is waiting for you in Venice, a few steps away from Piazza San Marco, near Harry's Bar and in the area of the luxury fashion boutiques, in Calle Frezzeria. If you are walking around Venice, you will find Calle Frezzeria at the exit of St. Mark's Square, on the opposite side of St. Mark's Basilica. The nearest ACTV water bus stop is Vallaresso, line 1, or, with line 2, get off at the San Marco stop. From Venice's Marco Polo airport you can reach MuranoVitrum with the Alilaguna motorboats, blue line or orange line, San Marco stop. MuranoVitrum is open every day, including Saturdays and Sundays, from 9.30 am to 7.00 pm.
To take an appointment please call +39 041 5206358 or write to info@muranovitrum.com
Privilege Club by MuranoNet
Be the first to get news and offers.
Subscribe now to Privilege Club, the Muranonet newsletter.
With your subscription you get a 10% discount on your first online purchase or in our shop in Venice